How to make a printer wireless
Finding it hard to cope with all the stress that comes with wired access to your printer? Do you desire to connect to your device without having to deal with cables? In this article, we will show you how you can redirect your printer over the network using wireless USB device server or, even better, get your peripherals shared over any distance without the use of any extra hardware.
Contents
What is a wireless print server?
The primary aim of any print server device has to do with sharing its USB interface over the network so that any equipment inserted into the port can be accessed by all network users. The device eliminates the need to connect and disconnect your printer each time you want to access it from a different machine. With the help of a print server, you can connect to a printer remotely. That said, it will be a wise move to make use of USB wireless print server if computers are connected over Wi-Fi.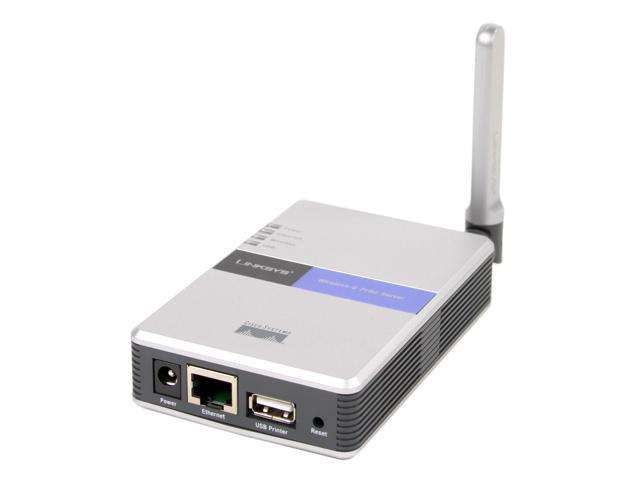 A wireless network print server USB hardware is a portable device that can be used to share one printer among several users of a wireless network. The device makes it possible for users to send print jobs to a remote printer any time. Making use of wireless print server means that you can choose the most convenient place to keep your printer, whether at home or office, as you are not held back anymore by the length of a USB cable.
How does it work?
Using a special wireless module, a wireless print server can work over Wi-Fi, so you are not required to connect the device to the network with additional cables. All you need to do is to connect your printer to the hardware using a standard USB cord, ensure the server is connected to a power supply network and that's all. You can now start using the solution. There's a light indicator on the front of the device and, depending on the status of the device, the light can turn green (which indicates that the server is active in the network) or red (which is standby mode).
How to make a printer wireless without the need for an extra hardware
USB Network Gate is a specialized software with which you can convert a USB printer to wireless and share your printer over the internet without the need for any extra hardware tools. The solution makes it possible to remotely manage a printer, plus any additional peripherals that may be connected to a remote machine.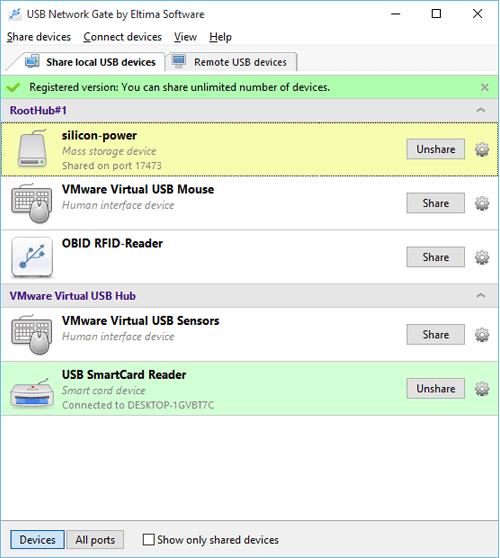 To explore the entire functionality of a remote printer, USB Network Gate has to be installed on the local and remote computers. Once installed, you can launch the app, sharing any of your USB peripherals with just a click, manage them and easily access their content from afar.
USB Network Gate is compatible with multiple operating systems. The software solution works perfectly with Windows XP / 7 / 10, macOS, Linux and even Android OS. Therefore, if the operating system you use in the office is different from the one you use at home, USB Network Gate is still perfect for you. You don't need to deploy any hardware server, as the software will enable your computer to work both as a device server and a client.
USB Network Gate runs perfectly regardless of whether it is deployed over a local network (Wi-Fi, Ethernet) or the Internet. More importantly, the software solution supports Remote Desktop Protocol and allows USB devices to be redirected while working in a remote desktop session.
The benefits of the software method
Even with advantages offered by the best wireless print server, the software solutions seem to be the best options when it comes to sharing your printer over the network. The dedicated software offers:
The ability to connect over regardless of the distance. You can gain access to a remote printer irrespective of where it's physically located.
Support for nearly all devices
The ability to forward local peripherals to a virtual environment. The solution can work with VirtualBox, VMware, Hyper-V as well as other virtualization apps.